A Letter From the President and CEO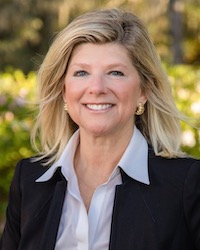 Mary H. Jenrette, President and CEO
Dear Members of Marshland Credit Union,

I am humbled, honored, and excited to have been selected as your new President and CEO of Marshland Credit Union.
I would also like to wish Jeff Holcombe all the best in his retirement. Jeff served as President and CEO of MCU for nearly 20 years. During Jeff's tenure, he more than doubled the size of your credit union in assets and members. Under his leadership we opened offices in Nahunta, Jesup, Rincon, the Gateway Parkway location in Brunswick and merged with the SEGHS Credit Union. Jeff and his leadership team, over the years, established a financially strong credit union and for that we are extremely grateful. Thank you to Jeff and his wife, Beth for their many years of service to our community and the Marshland family.
Although things change, much will stay the same with the transition of leadership...
Our STABILITY. Your Credit Union is financially sound, and the National Credit Union Association (NCUA) examiners continue to give us high marks for financial strength and stability.

Our SECURITY. The security of your personal information and transactions is a top priority, and we leave no detail unattended to ensure the privacy of member data and the security of all transactions.

Our STAFF. I am so proud of our dedicated, friendly staff and continue to learn from them every day. We are fostering their professional development to help build their strengths so they continue to be motivated and engaged in providing excellent member service.
Our SERVICE. We have begun work on several new projects to improve and modernize our services and update our image. For our growing base of members connecting with us online, we have launched an improved responsive website - our online branch - that offers secure access to online banking tools, financial and educational resources, ATM maps, new loan programs and benefits, and other valuable information for our members.

In addition, we are in the process of updating our Mobile Banking App that allows members to conveniently bank anywhere, anytime through their phones and other mobile devices with peace of mind.
On behalf of the Board of Directors and Staff, thank you for being a member or for considering membership with Marshland Credit Union. We look forward to serving you and your families.
With warmest regards,

Mary H. Jenrette
President and CEO